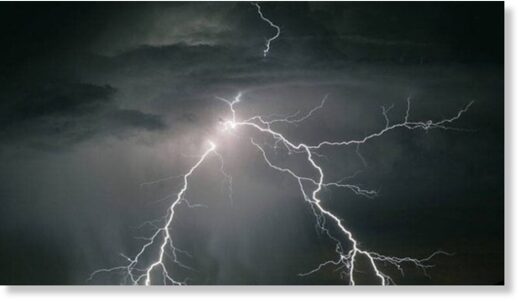 As many as nine people, including four women, were killed in lightning strikes as thunderstorm lashed parts of north Karnataka on Tuesday.
Two women were killed in the lightning strike at Bhairapur village in Siruguppa taluk, Ballari district, when they were removing weed at a chilli farm. Similarly, two shepherd women were struck dead by lightning at Chikkaulligeri in Saundatti taluk of Belagavi district. Deceased have been identified as Yellavva Inchal (30) and Bhagavva Kadakol (50). Revanna Malagi has suffered severe burns in the incident.
As many as 47 sheep belonging to Srikant Dalawai of Hukkeri were killed in a lightning strike near Naviluthirtha.