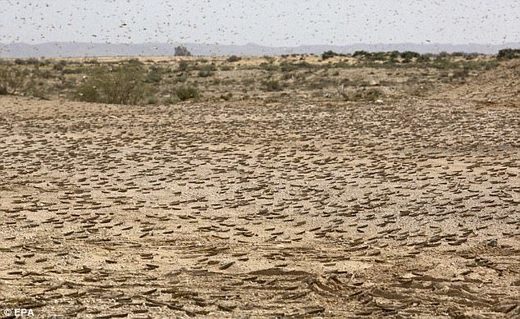 Villagers are battling a plague of locusts on a tiny
Greek
island, prompting a state of emergency to be declared.
The sleepy port of Agios Efstratios has been overrun with millions of the insects, which are devouring so much vegetation that the sheep are starving.
Desperate students from Athens have been traversing the rocky terrain to spray the locusts with pesticide - but they continue to swarm across the island.