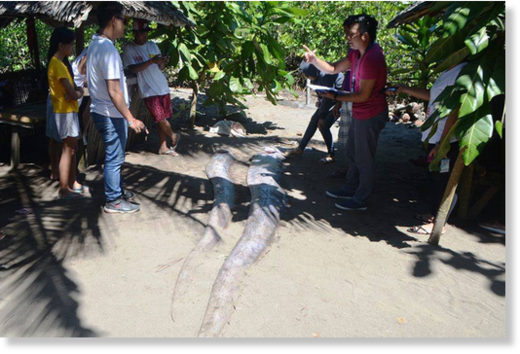 Two oarfishes were found in the PASAHIMAPA Mangrove Protected Area in Sitio Ma. Socorro, Saint Bernard, Southern Leyte on Wednesday morning.
Tourism officer
Jane Araneta said
three oarfishes were earlier sighted in the area, but that one has yet to be found.
Araneta said dolphins and whale sharks would usually be seen in the bay area, but added that it was the first time for this type of fish to be found in town.
Officials said the first oarfish measured 27 cm by 3.75 m, with a weight of 20 kilos, while the other measured 37 cm by 4.4 m with a weight of 50 kilos.