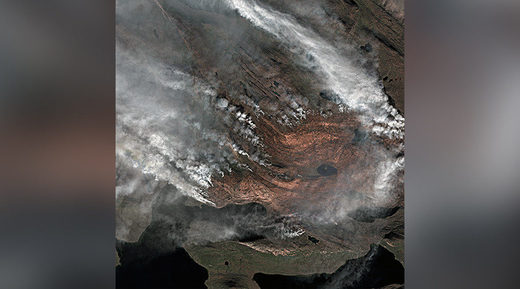 Mesmerizing satellite images of a massive wildfire in Greenland have been captured from space.
While the wildfire could possibly be the biggest in the icy country's history, their satellite records go back only as far as the year 2000, and it's "certainly the biggest one" in that respect,
said
remote-sensing scientist Stef Lhermitte, speaking to
New Scientist
.
Wildfires in Greenland, which is mostly associated with snow, are not unusual. In fact, the region experienced similar wildfires in both August 2016 and 2015, but "2017 is exceptional in the number of active fire detections," Professor Lhermitte tweeted.