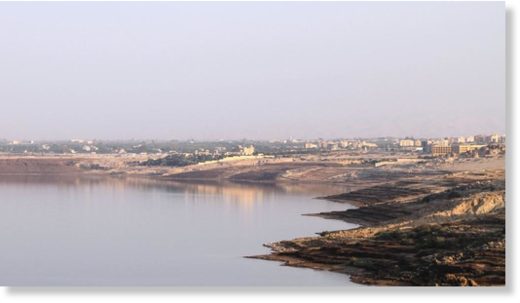 On a bright November day in Jordan, the Dead Sea appears tranquil, with barely a ripple on its surface as it stretches out into a distant haze.
But there are indications that all is not well here at the lowest point on Earth: by the cluster of hotels that lines the seafront, mechanical diggers appear to be shoring up the land, and the walk down to the sun loungers beside the water is lengthening.
It all hints at a problem that has vexed multiple governments and sparked concerns among researchers, environmentalists and anyone else with an interest in this iconic salt lake, which is woven into the history of Islam, Christianity and Judaism.
In short, the Dead Sea is dying.