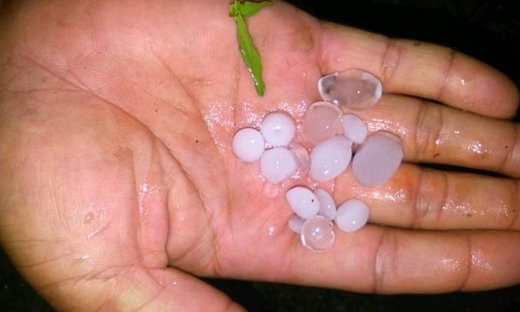 Meteorologist forced to release satellite images of the storm to convince some locals that the hail wasn't part of a practical joke
Samoa has been hit by a hail storm so rare that it was believed to be a hoax by many of the island's inhabitants.
The tropical nation of Samoa lies in the Pacific Ocean, where the average temperature at this time of year is 29C.
But on Friday evening an unexpected hail storm struck the eastern side of the island of Savai'i, accompanied by heavy rain and strong wind gusts.
It was only the second time since records began that hail has fallen on Samoa, the first was in 2011.
The storm lasted 10 to 15 minutes and produced hail stones roughly 2cm wide.
"The ice was very small and there were no reports of damage," said Luteru Tauvale, principal meteorologist for the Samoan Meteorology Service.
"Because it was so unexpected a lot of people thought it had been invented. We had to release satellite images of the conditions that led to to the hail for people to believe it was real."