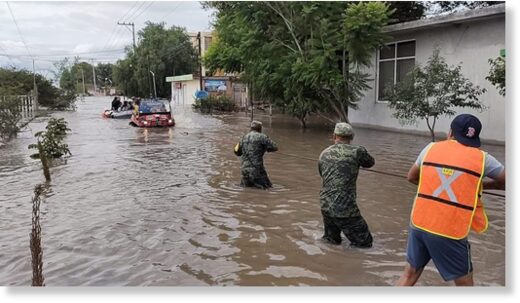 Flooding in the state of Querétaro, Mexico has left homes damaged and hundreds of people displaced.
At least 4 people have lost their lives in what is the second spate of severe flooding in the state in the last 2 weeks.
Flooding began after heavy rain on 01 October 2021. Authorities reported several rivers broke their banks, including the San Juan and Querétaro. High dam levels prompted authorities to open flood gates which has prolonged the flooding in some areas.
As of 04 October, several municipalities in the state were affected,
in particular San Juan del Río, El Marqués, Corregidora, Huimilpan, Tequisquiapan and Querétaro, which includes the the state capital Santiago de Querétaro.