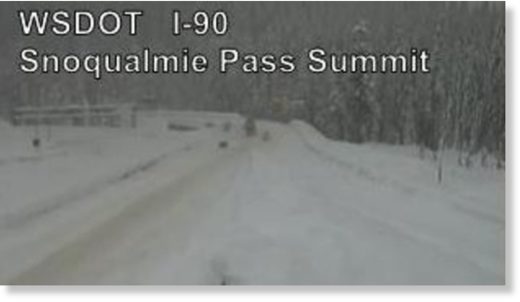 It is a white out on Snoqualmie Pass!
Plow drivers have been working hard over the past few days to make sure roads are clear for drivers traveling along I-90. As of 1:25 p.m Tuesday, heavy snow was reported with white out conditions.
The Washington State Department of Transportation said
66 inches of snow have fallen in the past four days.
Conditions will continue to be snowy as another weather system moves into the region and temperatures drop.