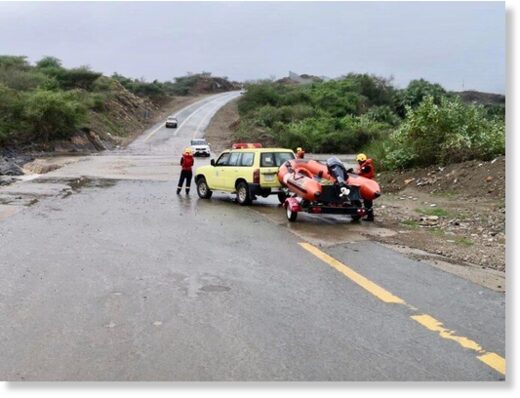 Saudi Arabia's civil defense has saved almost 700 people after torrential rain caused flooding in several areas of the Kingdom.
Between July 26 to Aug. 4, 77 people including 11 families, have been rescued in Makkah, Madinah, Asir, Jazan, and Al-Baha, the media center of the General Directorate of Civil Defense said Wednesday.
More than 600 people have been provided with shelter, including three families.