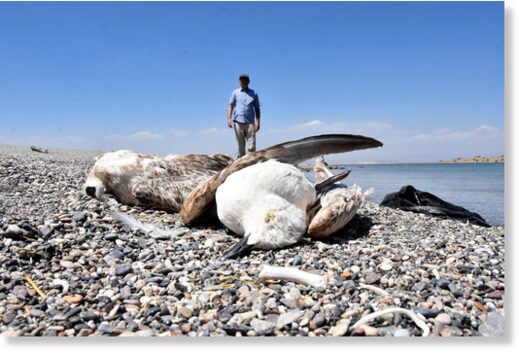 Flocks of dead seagulls have been found scattered around Lake Van in eastern Turkey, and even though most deaths are attributed to hunger and food scarcity, the extent of the deaths has been worrying.
The incident recently came to light after several concerned residents contacted officials about seeing the dead and dying birds around the body of water. Residents in the area have been demanding that authorities look deeper into the collective deaths, which happen on an annual basis.
Locals said the current situation with the coronavirus has only added to their worries, and the carcasses of the gulls were constituting a great public health hazard, especially to children who play around the lake.