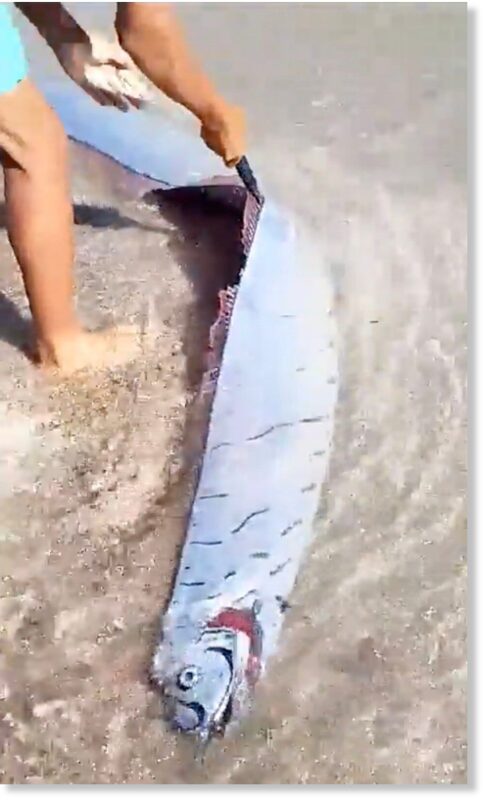 A RARE fish believed believed to be a precursor of earthquakes has been found washed up on a beach.
Spotting a deep-sea oarfish species is a signal for an impending quake, according to Japanese folklore.
The elongated fish was spotted on the shores of Los Coquitos beach in Pepillo Salcedo, Dominican Republic on Monday.
The oarfish died shortly after.
The sea serpent was eerily located near the Septentrional-Oriente strike-slip Fault Zone, responsible for the 1842 Cap-Haïtien earthquake and tsunami in neighbouring Haiti, which killed approximately 5,300.