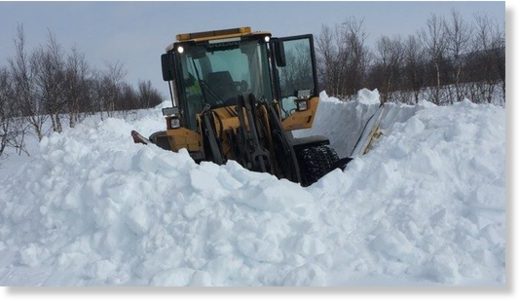 Over two meters (more than 7 feet) of snow in the north
. Not since 2005 has there been as much snow in Nordland and Finnmark as in February this year.
In the municipality of Kautokeino there is more snow than normal, 85 cm measured today.
That's almost twice as much as at the same time last year.
In many places in Northern Norway it is well over a meter of snow, much more than normal. Most snow is in Lyngen, in Troms and Finnmark, where 220 cm (more than 7 feet) of snow was measured today.