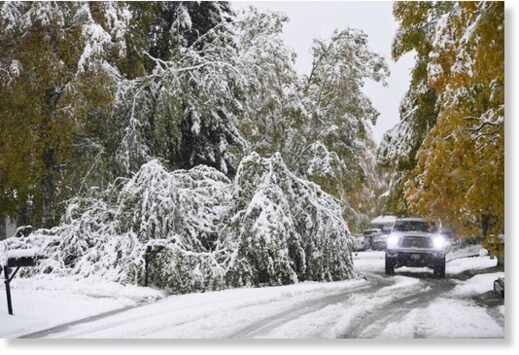 Snow across the Anchorage area Friday forced school closures, made roads slippery and caused power outages.
By Friday morning, unofficial snow totals included 13 inches on the Upper Hillside
and about 4 inches in Eagle River, while much of the west side of Anchorage saw next to nothing, said Alan Shriver a meteorologist with the National Weather Service in Anchorage.
The snow was continuing on the east side Friday morning, Shriver said, and was expected to continue mixed with rain throughout the day before tapering off by 8 p.m.
Power outages across the city were caused by the heavy, wet snow falling early in the season while many trees still have leaves -- heavy branches had fallen on lines, said Julie Hasquet, spokeswoman for Chugach Electric Association. Crews were working to restore power Friday morning.