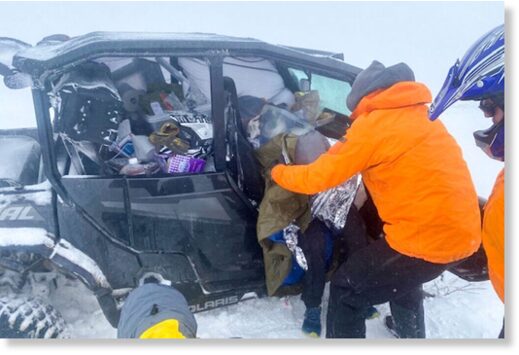 Some
trail runners participating in an ultramarathon Saturday morning were rescued from the mountains in Davis County after a snowstorm hit the area.
At about 9:30 a.m., the Davis County Sheriff's Office was notified about an "emergency situation" involving 87 runners. They faced extreme weather, including 12-18 inches of snow and almost white-out conditions.
The race was suspended, and the sheriff's office's search and rescue team responded on foot, ATVs and snowmobiles to help the runners get down the mountain safely.
Race organizers worked with the search and rescue volunteers to make sure all registered participants were accounted for, and the rescuers covered the entire course. All the runners were off the mountain by 2:45 p.m.
Farmington Canyon was closed to all non-emergency vehicles during the process.