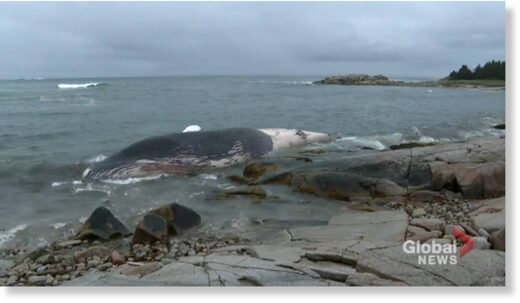 Conservationists are trying to determine what to do with the carcass of a 25-metre long endangered blue whale that has washed up on a beach south of Halifax.
The Marine Animal Response Society said the Canadian Coast Guard notified it the whale was adrift late Wednesday and the animal washed ashore at Crystal Crescent Beach the next morning.
MARS response specialist Andrew Reid says there are no signs of external injuries on the whale's body, so a full necropsy will be needed to determine the cause of death.
He said that this is only the third blue whale to wash up on Nova Scotian shores in the last four years.