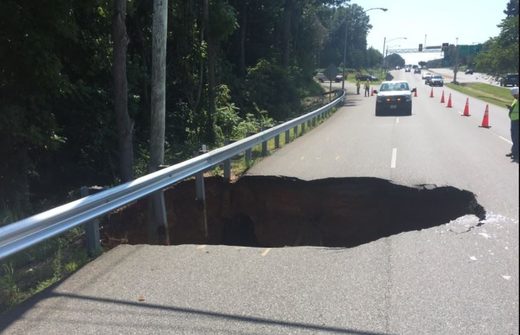 Lynchburg Department of Emergency Services says there is a water main break on Fort Avenue near Fenwick Drive, which is down from Crown Sterling and next to the pumpkin patch.
DES said the eastbound lane is closed as they try to maintain the sinkhole.
The water main break caused a pretty big sinkhole in the eastbound lanes of Fort Avenue and was growing while crews were on the scene.
The owner of Crown Sterling said the water main break was caused by a car accident and now the restaurant will have to close since there is no water.
As 12-inch valve ruptured underneath the road which caused the sinkhole; Dept. of Water Resources crews responded to turn the water off, but the sinkhole had already developed.