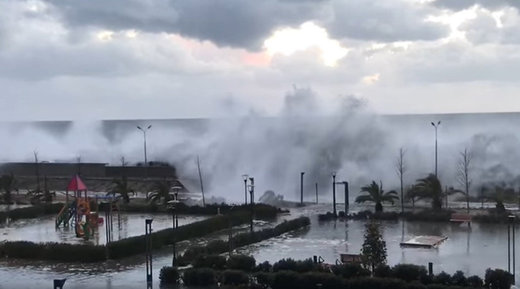 A massive storm has descended on the Russian resort city of Sochi on the Black Sea coast, bringing with it waves so high they've turned Sochi's Olympic village into a huge swimming pool.
Videos posted online showed the waves coming over the barriers on the embankment in Sochi's Olympic village on Saturday. The complex was built for the Winter Olympics, which the city hosted in 2014.
According to news reports, in some areas waves reached the height of up to 5 meters.
Concrete guardrails were reportedly partly broken.