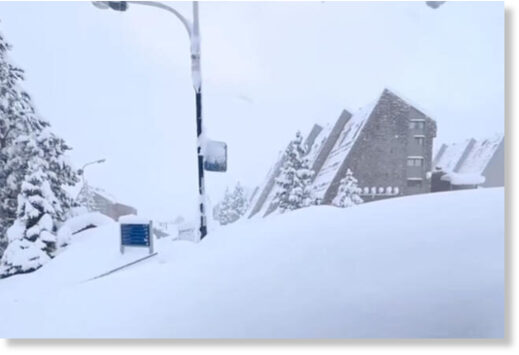 Las Leñas, Argentina, finds itself grappling with a staggering meteorological surprise today. The initial forecast projected a colossal one meter of snowfall within 24 hours, but the actual accumulation remains uncertain due to the nearly impassable conditions for measurement.
An official report eventually emerged, revealing that the base received a formidable one-meter snow deposit,
while the summit was inundated with an astonishing 2.5 meters of snow
. However, despite this awe-inspiring snowfall, the eagerly anticipated moment when enthusiasts can hit the slopes remains uncertain.
The reason lies in the sky-high avalanche danger that these extraordinary conditions have generated, underscoring the awe-inspiring power of nature's fury.