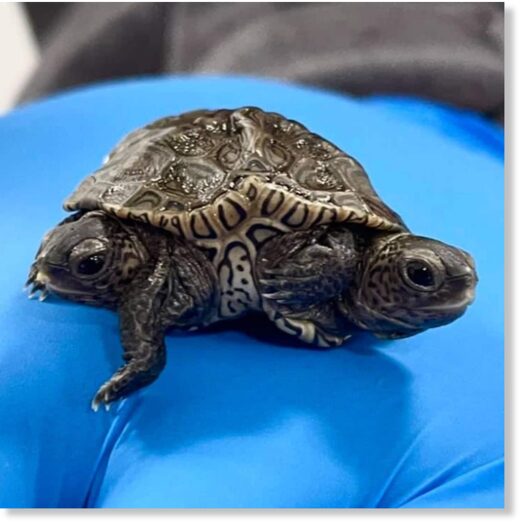 You don't see a creature like this every day: A turtle was born with two heads and six legs at the New England Wildlife Center!
An animal hospital in Weymouth, Massachusetts recently took to Facebook to announce the birth of a rare turtle.
The two-headed and extra-legged creature was amusingly named Mary-Kate and Ashley Olsen, after the celebrity twins.
"It is a rare anomaly that can result from both genetic factors and environmental factors that affect the embryo during development," the wildlife center explained of the extra limbs and head.
Similar to conjoined human twins, these animals share some parts of their bodies, but not all of them.