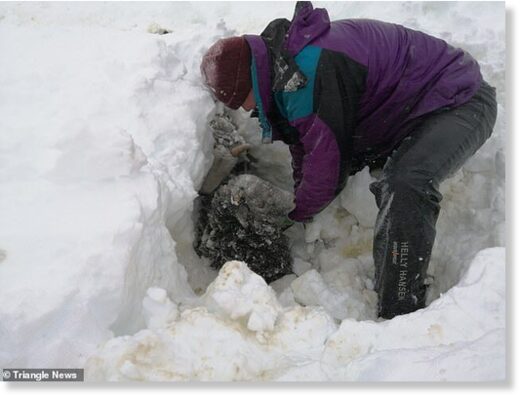 Dramatic footage has captured the moment a farming couple were forced to dig their sheep out of a 10ft snowdrift during a snap blizzard caused by Storm Arwen.
Kate and Nev Barker worked for hours to find their missing flock on Saturday, November 27, after heavy snow hit their farm in Staffordshire farm, near the Peak District.
They realised three ewes were entombed under the snow and had to act quickly to save them.
Temperatures plummeted to around 24.8F (-4C) over the weekend as a thick blanket of snow and ice smothered much of the Midlands and north-western England.