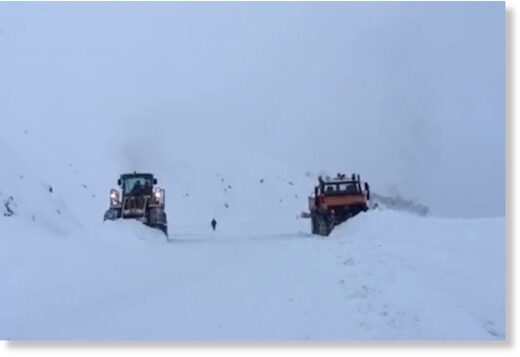 Based on reports, around 10 people have died and more than 30 others have been injured in avalanches and weather-related accidents in Badakhsan, Bamyan, Nimroz, Farah, Jawzjan and Faryab provinces.
Meanwhile, the Salang Pass Protection Department says that heavy snowfall in the south of Salang has closed the Kabul-North highway, and in the past 24 hours, this route has been opened only Intermittently to the traffic.
In the past 24 hours, more than twenty provinces of the country have witnessed heavy snowfall, and a deadly avalanche in the Raghistan district of Badakhsan killed five people and caused significant financial damage.

"It has been three days now that transportation routes have been closed due to heavy snowfall, and many people have died due to floods," said Bashir Ahmad, a resident of Badakhshan.