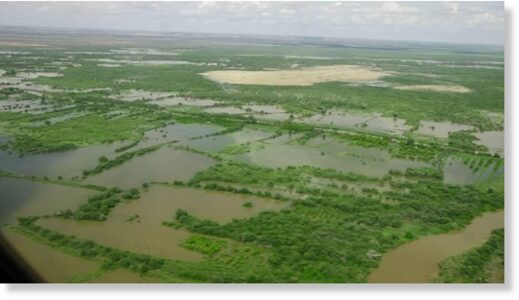 The United Nations reports that continued flooding in Ethiopia has caused widespread destruction and displacement in the regions of Somali, Oromia, SNNP (Southern Nations Nationalities and Peoples'), South West and Afar. Over 90 fatalities have lost their lives.
In early April this year, the UN Office for the Coordination of Humanitarian Affairs (UN OCHA) reported flooding and heavy rain affected or displaced around 240,000 people
in Somali, Oromia and Afar regions from mid-March, with
29 fatalities reported. Flooding has worsened since then, causing significant damage and displacements. According to the latest UN report, around 190,000 households have been affected by flooding across the country, with over 200,000 people forced to leave their homes.
The flooding has deepened the vulnerability of populations whose resilience is already highly affected by the impact of a prolonged drought since 2020 as the areas most affected by flooding and drought overlap, UN OCHA said.