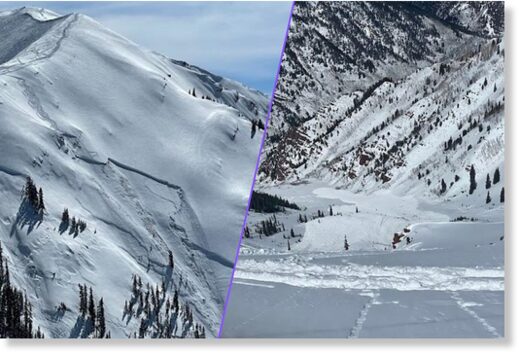 One man was killed, and two others were injured when a powerful avalanche was triggered near Chair Mountain in the Marble, Colorado, area of Gunnison County. Another skier was killed, and 2 others narrowly escaped an avalanche near Aspen.
These deaths now brings the total number of people killed by avalanches in Colorado to nine so far this season, according to the
Colorado Avalanche Information Center
and the Pitikin County Sheriff's Office..
According to the Gunnison County Sheriff's Office, reports of the Marble avalanche were received just before 6 p.m. local time on Friday.
One of the men trapped by the avalanche was able to exit the backcountry and was taken to a hospital for treatment. A second victim needed to be rescued via helicopter, and the sheriff's office said in a
Facebook post
that the third victim remained missing for some time.