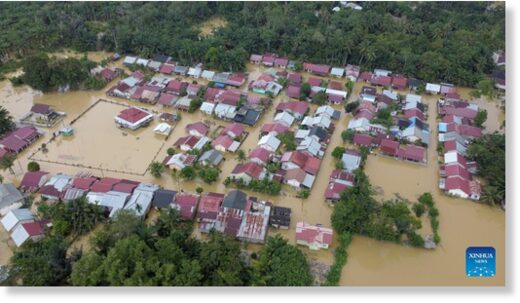 The Regional Disaster Mitigation Agency (BPBD) of Nagan Raya Regency, Aceh, recorded that 41 villages spread across nine sub-districts were flooded with water levels reaching more than one meter.
"The regional government along with the TNI (Indonesian Military), Polri (the National Police), Tagana (Disaster Response Team), and other related parties are still trying to help people affected by the natural disasters," the Nagan Raya BPBD chief Irfanda Rinadi said in Nagan Raya, on Thursday, Nov. 23.
He attributed the flooding to heavy rains that occurred since Monday, November 20, which caused the river to overflow into nearby residential areas and roads.