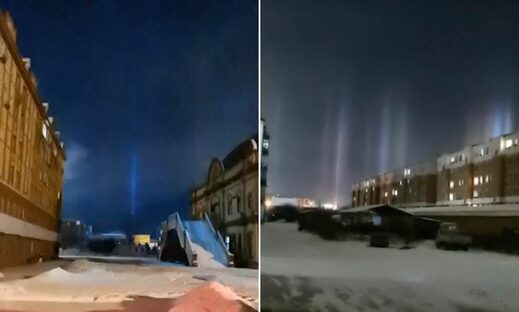 Residents in a northern Chinese city have been stunned by a spectacular optical phenomenon illuminating in the night sky.
Incredible footage shows dozens of colourful light beams appearing on Saturday evening in Inner Mongolia region's Genhe, a city dubbed 'China's pole of cold'.
Millions of social media users were also left in awe at the extraordinary scene, known as light pillars or sun pillars, caused by a bright light source reflected off falling ice crystals in cold weather.