Over two hundred million humans depend for their subsistence on the fact that coral has an addiction to 'junk food' - and orders its partners, the symbiotic algae, to make it.
This curious arrangement is one of Nature's most delicate and complex partnerships - a collaboration now facing grave threats from climate change.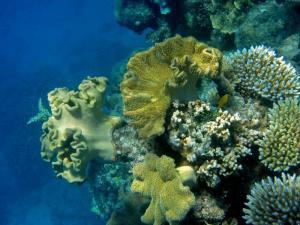 ©iStockphoto
The symbiosis between coral and zooxanthellae is not only powerful enough to build the largest living organism on the planet, the Great Barrier Reef, but also underpins the economies and living standards of many tropical nations and societies who harvest their food from the reefs or have developing tourism industries.