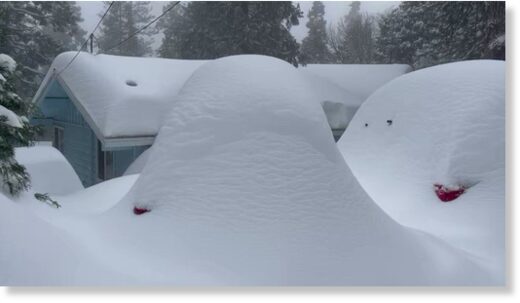 Over the past few days mountain areas have experienced high snowfall totals
and there's more on the way.
A winter storm with an atmospheric river that made its way over the Pacific brought multiple days of unexpected snowfall to some parts of Southern California.
Some areas have already received over 30 inches of snow and there is more coming in the forecast.
The snow came as the National Weather Service issued a rare blizzard warning for the San Bernardino mountains as well as the LA County and Ventura County mountains.