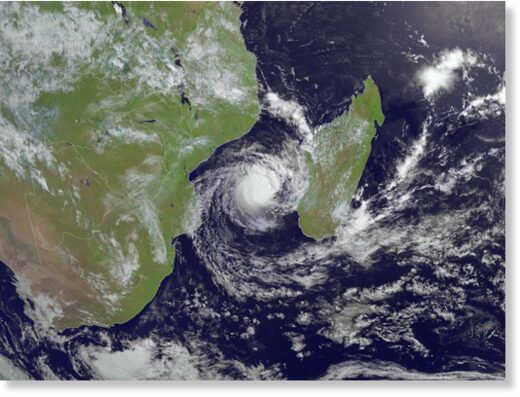 The storms and floods that have hit Mozambique since February have taken the lives of 117 people, according to Prime Minister Adriano Maleiane.
Giving information on the floods on Wednesday to the country's parliament, the Assembly of the Republic, Maleiane said that, up to 5 March,
272,000 people had been affected.
Cyclone Freddy was responsible for much of the damage. When it hit parts of the southern provinces of Inhambane and Gaza in late February, it dropped between 300 and 900 millimetres of rain in 24 hours
.
Instead of dissipating, this cyclone has returned to the Mozambique Channel

and is now heading northwards towards Zambezia province, where it is expected to make landfall on Friday.