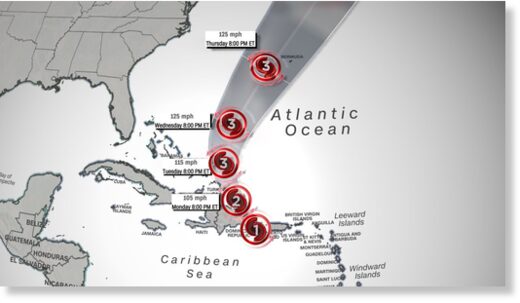 Hurricane Fiona made landfall in the Dominican Republic early Monday after slamming Puerto Rico with heavy rain, life-threatening flooding and an islandwide power outage.
The Category 1 storm came ashore near Boca de Yuma at 3:30 a.m
. with maximum sustained winds of 90 mph, the National Hurricane Center said.
As the storm is moving slowly to the northwest, it is still dropping flooding rain on Puerto Rico, where more than 1.4 million people are without power.
So far, at least one death has been reported in the heavily-damaged city of Basse-Terre, the capitol of the French territory of Guadeloupe, the vice president of the territory's environmental agency said Sunday.