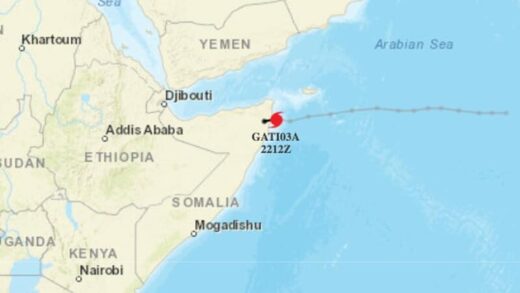 The strongest tropical cyclone ever measured in the northern Indian Ocean has made landfall in eastern Africa, where it is poised to drop two years' worth of rain in the next two days.
Tropical Cyclone Gati made landfall in Somalia on Sunday with sustained winds of around 105 mph.
It's the first recorded instance of a hurricane-strength system hitting the country.
At one point before landfall, Gati's winds were measured at 115 mph.
"Gati is the strongest tropical cyclone that has been recorded in this region of the globe; further south than any category 3-equivalent cyclone in the North Indian Ocean,"
said
Sam Lillo, a researcher with the National Oceanic and Atmospheric Administration's Physical Sciences Laboratory.
Its intensification from about 40 mph to 115 mph was "the largest 12-hour increase on record for a tropical cyclone in the Indian Ocean," Lillo added.