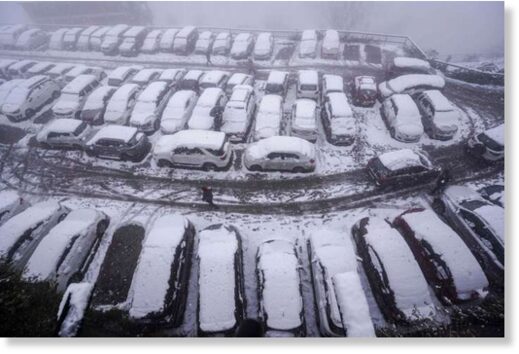 Heavy snowfall in the higher reaches of Himachal Pradesh since Saturday night has brought life to a standstill, particularly in tribal areas.
More than 730 roads, including four national highways, have been blocked for traffic due to the inclement weather.

Maximum 289 roads are closed in Shimla and 181 in Lahaul-Spiti.

Lahaul-Spiti superintendent of police Manav Verma said the Atal Tunnel, Rohtang (ATR) has been closed for traffic.

The Manali-Leh highway is closed for all types of vehicles (from Solang to Sissu) due to heavy snowfall in Lahaul Valley. There is almost three feet of snow in the Valley.
The weather is mostly cloudy
and snowfall is continuing,
he said.
Over 700 electricity transformers, mostly in Shimla, Lahaul-Spiti and Chamba have been hit due to the snowfall, causing the suspension of power supply in the remote areas. Over 100 water supply schemes have also been hit.