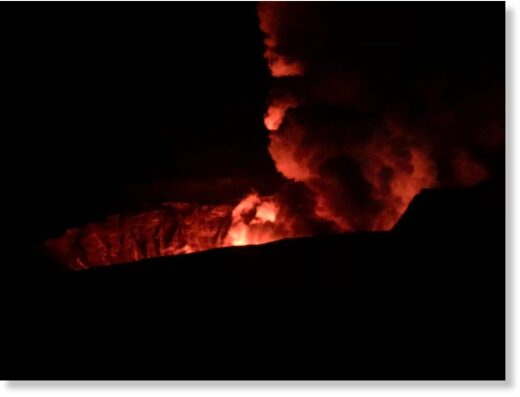 Kilauea volcano has erupted on Hawaii's Big Island, the
US Geological Survey (USGS) said.
The eruption began late on Sunday within the Halema'uma'u crater, shortly after 9.30pm local time.
Observers at the USGS Hawaiian Volcano Observatory (HVO) noticed the eruption started within the crater at Kīlauea's summit, according to the USGS, who was in contact with the Hawaii Volcanoes National Park.
A magnitude 4.4 earthquake was reported in the area shortly after the eruption began, according to news outlets.