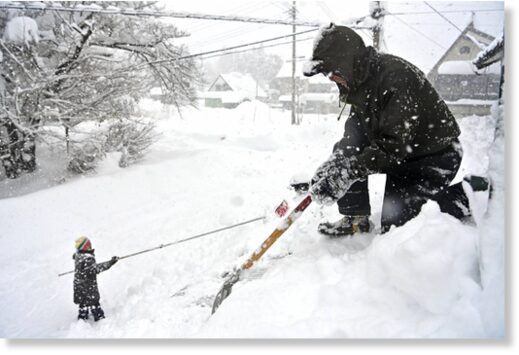 The death toll related to snow shoveling has reached 70 this winter, a Jiji Press tally showed.
Deaths were reported in 10 prefectures — Hokkaido, Aomori, Iwate, Miyagi, Akita, Yamagata, Niigata, Toyama, Ishikawa and Fukui.
People aged 70 or over accounted for 48 of the deaths. In many cases, older people died after falling from a roof while removing snow.
Local officials say that people should avoid clearing snow from the roof by themselves.