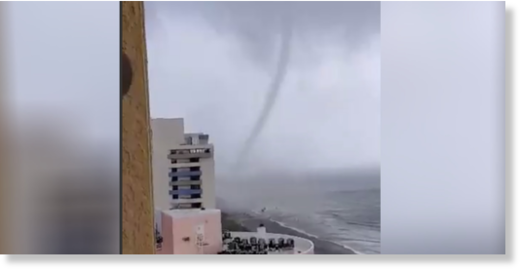 A tornado touched down in Myrtle Beach Friday afternoon.
According to information from the Myrtle Beach Fire Department, the tornado touched down around 74th Avenue North. Photos taken by fire crews show beach chairs and umbrellas strewn about on the shore.
Damage appears to be minimal at this time.
While some people who live along the beach didn't see the tornado, some say they did.
Our news team received a picture of the tornado from 16-year-old Andrew Elswick, who caught many of the moments on camera.