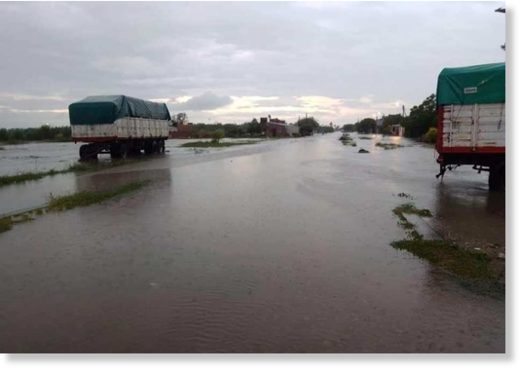 Persistent heavy rainfall in northern Argentina has triggered flooding in the provinces of Tucumán, Salta, Chaco and La Rioja.
Salta
Around 160 families have evacuated their homes in northern and eastern areas of Salta province after flooding began around 11 February. Provincial authorities are delivering relief supplies and assisting with evacuations.
Many of those affected are from the indigenous Wichi community. Recently the Government declared an emergency following the deaths of eight children under five linked to malnutrition in the Wichi community since December 2019.
Salta is close to the border with southern Bolivia, where flooding recently affected parts of Potosí. Department.