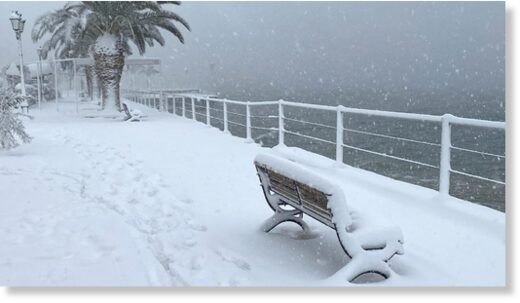 Sea froze in Greece in a once-in-a-lifetime phenomenon that appeared on Tuesday at the village Sagiada in Thesprotia, Epirus. Sea ice, usually found in more northern and polar oceans, appeared in Greece as the country was hit with sub-zero temperatures.

Comment: Once in a liftetime? That remains to be seen...


Videos uploaded on social media show a thin layer of ice on the surface of the sea, which is unique in Greece. Sea Ice usually occurs in northern Atlantic, Arctic and Antarctic, not Greece.
Sea ice is simply frozen salt water. It forms, grows, and melts in the ocean. In contrast, icebergs, glaciers, ice sheets, and ice shelves all originate on land. Sea ice occurs in both the
Arctic
and
Antarctic as well as the northern Atlantic.