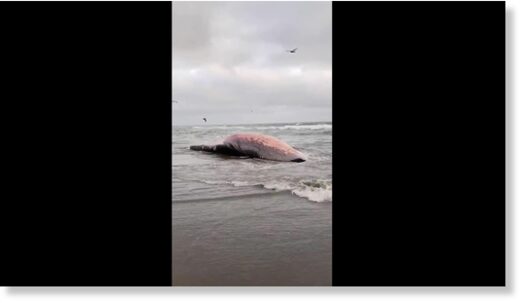 A dead whale was discovered on a beach near Fort Funston on Friday, the fifth deceased whale to be found around San Francisco Bay in less than a month.
April is the start of gray whales' northern migration, so finding dead whales on the shores of the bay is not unusual, but after four were found in the span of nine days just a few weeks ago, experts began to worry.
"It's concerning," Giancarlo Rulli of the Marine Mammal Center in Sausalito had said. "The fact that we've responded to four dead gray whales ... is concerning."
A video of the fifth dead whale was post to Twitter: