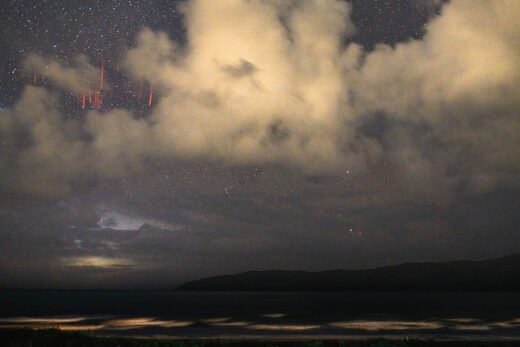 A Kāpiti photographer has captured a rare weather event, so rare it's the first time Metservice has documented the case.
Brendan Gully captured red sprites from the Kāpiti Coast last week during a thunderstorm capturing them not once, but three times.
"I was really stoked to have finally captured them in New Zealand and it was a bit of a relief too," Brendan said.
A landscape photographer who specialises in storms and likes to capture natural phenomena and scenes that are fleeting, Brendan has been chasing storms and red sprites for a few years.
"I started photography in 2015 and it was the storm-chasing that led me to get my first camera.
"I've had a decent number of attempts at them in the past, but just not had the right luck on the day."
Red sprites are rare bolts of red lightning that are rarely seen from the ground due to their high altitude.
They form between 50-90km above the Earth and only last a few milliseconds.