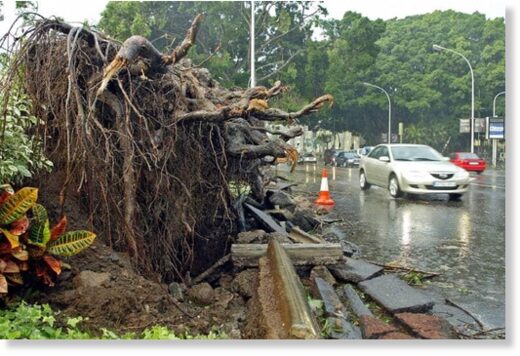 Spain's meteorology services say atypical weather system had characteristics of a tropical storm
Storm Bernard battered Southern Spain, causing fatalities, several injuries, and around 2,000 incidents of damage, the Andalusia region's emergency services said on Monday.
The atypical storm, which brought strong winds and heavy rains, reached its peak of destruction late Sunday night and early Monday morning.
One of the men confirmed dead was driving in the Huelva province when a landslide caused his car to flip off the road. Authorities suspect another man died in the city of Cordoba after being struck by sheet metal that the wind ripped off a building.