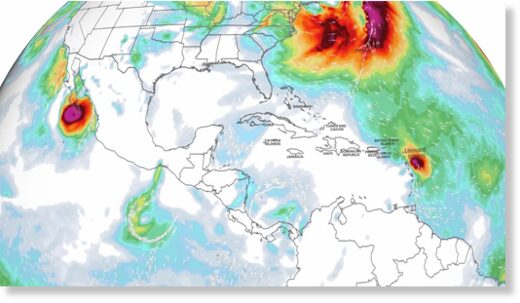 Norma weakened to tropical storm strength Saturday after bringing hurricane-force winds, flash flooding and storm surge to Mexico's Pacific coast. Meanwhile, another late-season storm continued to threaten island nations in the Atlantic.
Norma made landfall as a Category 1 hurricane with winds of 80 mph over the far southern portion of Mexico's Baja California Sur - which includes Cabo San Lucas - Saturday afternoon,
the National Hurricane Center said.
Meanwhile in the Atlantic, Hurricane Tammy made landfall in Barbuda as a Category 1 storm Saturday night, churning maximum sustained winds of 85 mph. Tammy has triggered hurricane warnings, with strong winds and heavy rainfall across portions of the Leeward Islands, a chain of several island nations and territories between the Caribbean Sea and the open Atlantic.
Neither storm is a threat to the US mainland.