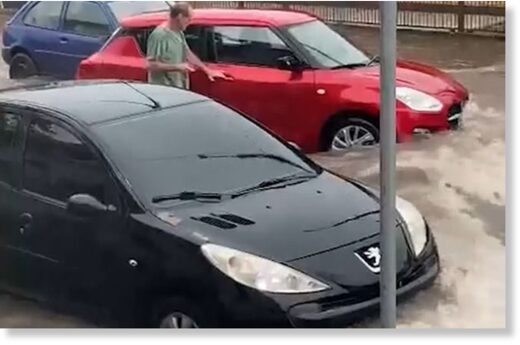 The Departmental Emergency Coordination Center (Cecoed) of Rivera had to intervene this Monday due to rains and floods in the city of Rivera.
The Cecoed coordinator, Gustavo Guedes, indicated that they were warned that it was going to rain: from 8 a.m. to 2 p.m. there was an orange alert and then it was yellow.
A lot of rain fell, 80 millimeters were recorded in a few hours.
Guedes stated that there were no calls to 911 from people affected by the floods, but that the Cecoed crews visited the points that are already known as conflictive in the capital on rainy days.
(Translated by Google)