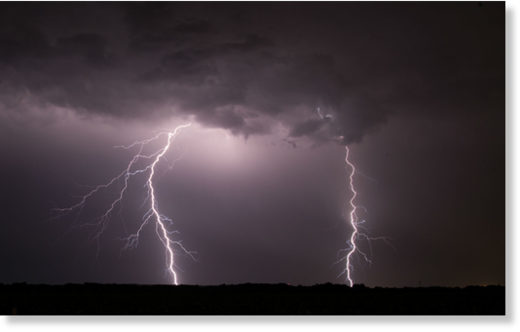 A 73-year-old woman was struck by lightning and killed in the western city of Aachen.
The woman was riding her bike in the outskirts of the city, and was evidently caught off guard by the thunderstorm, according to a police spokesperson.
Her body was then discovered by a passerby under a tree on Monday evening.
The fire department reported that the surge of electricity had caused the bike chain to melt.
When emergency responders arrived, they could not do anything but declare her dead.
The incident comes after warm weather triggered thunderstorms in several parts of Germany on Monday night, going into Tuesday.