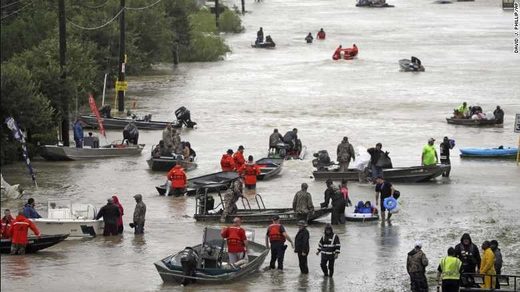 New Orleans officials on Monday ordered city facilities and schools closed as the state braced for
Harvey
's rains and wind. And the city's mayor issued a warning. "Based on the weather, and out of an abundance of caution, I am recommending that everybody stay home tomorrow," Mayor Mitch Landrieu said Monday afternoon.
The outer bands of Harvey, which remains a tropical storm, are expected to shower New Orleans with heavy rains days after the storm flooded Houston and pummeled east Texas, forecasters say. New Orleans is under a flash-flood watch and could see localized flooding, according to CNN meteorologist Taylor Ward.
The city could see 4-8 inches of rain over the next 48 hours, he said. "If all goes well, we won't see catastrophic flooding like in Houston," Ward said. "We'll only see minor flooding."