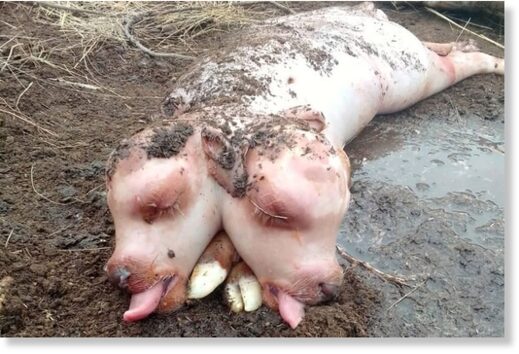 A mutant calf with two heads and a pig-like body has baffled a farmer in Russia.
The freakish animal, which resembled two pigs more than a newborn cow, did not survive its birth which sadly also killed the mother.
Vets studied the calf in the village of Matkechik, Khakassia earlier this month after a farmer reported the bizarre abnormality.
A photo taken of the lifeless beast shows its hairless pink body laid on the ground with its hind legs splayed.
Looking at the two heads, both eyes appear sewn shut and not one but two tongues are pictured dangling on either side of its front hooves.