Earth Changes
WFAA
Wed, 17 May 2023 12:21 UTC
---
AP
Thu, 18 May 2023 12:53 UTC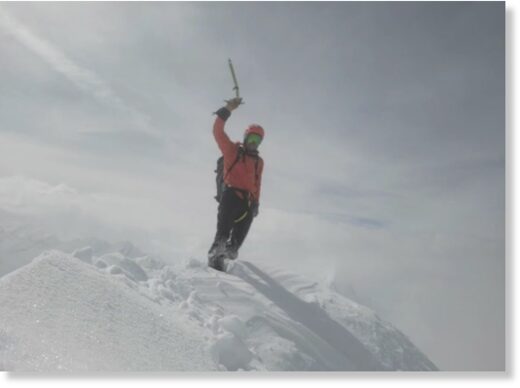 The husband of two-time Olympic champion Justyna Kowalczyk was killed Thursday in an avalanche in the Swiss Alps, the Polish Mountaineering Support Foundation said.
Sports climber Kacper Tekieli, who was 38, last posted on Facebook on Tuesday from Konkordia Hut in Fiescherthal, Switzerland.
"He was most wonderful," a post on Kowalczyk's official Facebook page said in Polish, followed by "He was the most beautiful person in the world" in English.
Tekieli was a climbing instructor who climbed in the Himalayas on the Makalu, the fifth highest mountain in the world, and on Broad Peak, as well as in the Alps. He married Kowalczyk in 2020. The couple have a 20-month-old son.
Kowalczyk, a cross-country skier who won gold medals at the 2010 Vancouver Olympics and the 2014 Sochi Games, has retired from competition.
---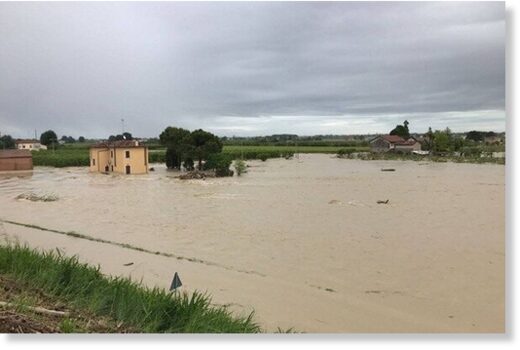 "We've lost a colleague, an acquaintance, a friend. The loss of life is the worst result of the catastrophe that struck Cesena and the regions of Emilia-Romagna and De Marche [in Italy] on May 16," Matteo Evangelisti, Biondi Giulio's manager, told FreshPlaza on Wednesday. This cultivation company has a stall at the Cesena wholesale market, where Sauro Manuzzi was a mainstay. Everyone knew this aromatic herb seller. His wife, who went missing first, was also found lifeless in Cesenatico, 20 km from their farm.
The state of emergency is still in effect in Italy. The area around Lugo began flooding early yesterday morning, May 18. "In the hills of Romagna, entire villages are isolated because the roads have been washed away. People have no electricity or water. The civil defense department is trying to reach them," says Matteo.
---
Richard Davies
Floodlist
Wed, 17 May 2023 11:00 UTC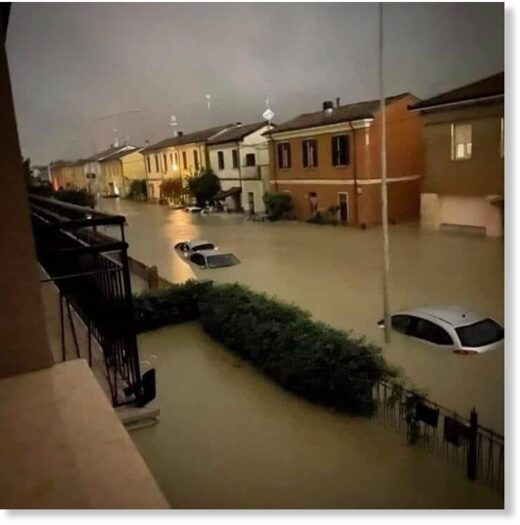 Firefighters in Italy have rescued dozens of people trapped in flooded areas of the Emilia-Romagna Region. As of 17 May Civil Protection reported at least 2 people have lost their lives and 3 more were missing. Parts of the neighbouring Marche Region have also been severely impacted.
Floods in the Emilia-Romagna Region, Italy
Communities in the region of Emilia-Romagna are still recovering from catastrophic flooding earlier this month when at least 2 people lost their lives. At the time, the President of the Emilia-Romagna Region, Stefano Bonaccini, described the situation as unprecedented.
Further heavy rain fell in the region from 15 May 2023, increasing river levels and triggering landslides. Italy's fire and rescue service, Vigili del Fuoco, said 500 firefighters were working in the affected areas of Ravenna, Forlì-Cesena, Rimini and Bologna Provinces.
Comment:
Update May 18
From the same source:
Update:
In a statement of 17 May, the regional government of Emilia-Romagna reported 8 people have now died as a result of floods and landlsides in the region since 16 may. Six fatalities occurred in the province of Forlì-Cesena, one in the province of Ravenna and another in the Bologna area. Several people are still thought to be missing and thousands have evacuated their homes.

Over twenty rivers and streams have broken their banks, causing flooding in 37 municipalities. Authorities reported 250 landslides, including 120 severe landslides, in 48 municipalities.
Update May 20
Agence France-Presse
reports
:
The toll from floods that have devastated the Emilia Romagna region in Italy rose to 14 Friday, amid calls for the government to revive an abandoned project to mitigate the impact of natural disasters.

Authorities in Ravenna ordered the immediate evacuation of two small towns and issued an "extremely urgent" call for residents to reduce their movements to a minimum in the region, which was still subject to a red weather alert.

"The death toll has risen to 14," a spokeswoman for the region told AFP.

The latest victim to be found was a man recovered from a flooded house in Faenza, a picturesque city usually surrounded by green pastures and vineyards, left largely underwater after the fierce downpour earlier this week.

Nearly half of the 10,000 people evacuated from their homes spent the night in local refuge centres set up in gyms or hotels, with others receiving hot meals from mobile kitchens deployed in several cities.

Locals in Faenza shovelled mud out of their homes, piling sodden mattresses, clothes and furniture together in mountains of waste.

In Ravenna, rain was still falling and mayor Massimo Isola described a "disastrous situation" in hamlets up in the hills surrounding the city.

As rescue workers searched for people still cut off by the waters, details emerged of the final moments of some of those who died.
---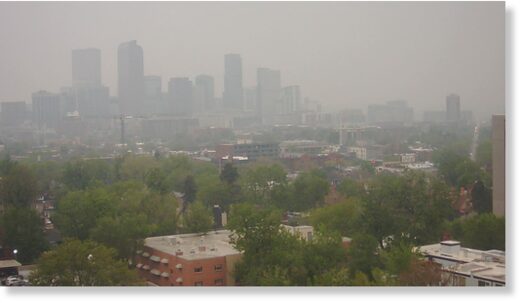 Thick smoke from Canadian wildfires has pushed across the border into America's northern tier states this week, blanketing several states in a milky orange-tinged haze and sending air quality to hazardous levels in a few areas.
Around 150 wildfires are burning across northern Alberta and British Columbia, pouring acrid smoke across western Canada that is carrying south into the United States along the upper-level winds.
Smoke has reached into the Pacific Northwest, Rockies, northern Plains and even into the Great Lakes and Mississippi Valley.
Smoky skies have been reported as far south as St. Louis and Paducah, Kentucky and as far west as Seattle and Denver.
---
---
---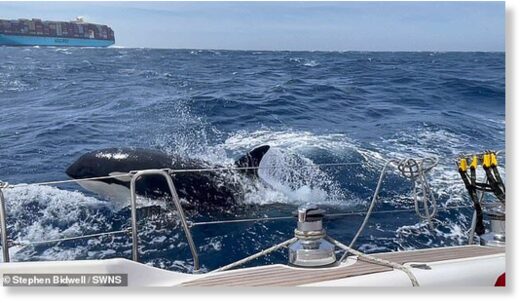 A British couple have described the terrifying moment their yacht was attacked by killer whales.
Janet Morris and Stephen Bidwell, from Cambridge, were enjoying a sailing course off the coast of Morocco when they spotted a pod of orcas.
Some of the deadly mammals then started bumping the boat - an attack which continued for an hour, it is claimed.
Also faced with high winds and big swells, the able crew managed to navigate to calmer waters - and to safety.
Business consultant Janet, 58, said: 'I couldn't believe it when I saw them - it's extremely rare. We were sitting ducks.
---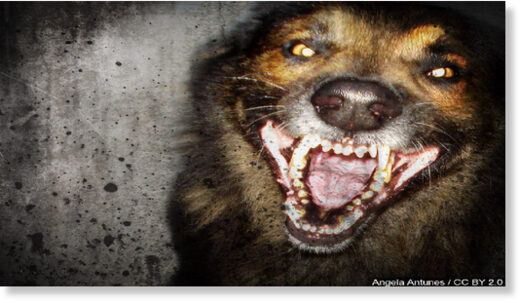 A seven-year-old boy was killed in an attack by stray dogs on Thursday in Telangana's Hanamkonda district. The incident took place near a children's park in Kazipet's Railway Colony.
Around 9 am on Thursday, the child was headed to a washroom in the area alone when he noticed a pack of dogs approaching him, sources said. The boy tried to run but fell down, when the dogs violently attacked and killed him on the spot.
The police have taken cognizance of the incident.
In a
similar incident,
a nine-year-old from Meerut was attacked by a stray pit bull earlier on Thursday. The boy survived with severe injuries to his face, thighs and stomach. The local police were alerted about the incident and authorities have ensured adequate action.
---
Helen Pidd
Guardian
Fri, 19 May 2023 09:01 UTC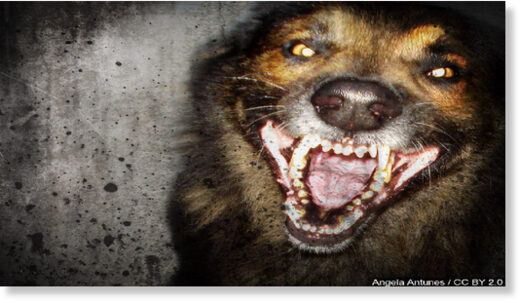 A Wigan man who died after being attacked by a dog has been named by police as Jonathan Hogg, 37.
Officers shot dead the animal after the attack in Leigh, Wigan, on Thursday evening.
Hogg was found by officers in Westleigh Lane with serious injuries shortly after 9.10pm. He was taken to hospital but died in the early hours of Friday.
Paying tribute to him, his family said: "Jonathan was a well-loved, sensitive, and kind person who will never know how loved and appreciated he was by everyone who knew him.
---