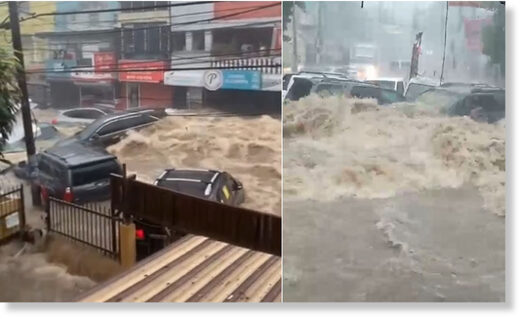 The streets of Greater Santo Domingo are experiencing considerable urban flooding this Saturday night due to the torrential rains which have affected the country and which have left an unofficial toll of at least three people dead
in events that occurred in San José de Ocoa due to the collapse of a bridge and the failure of a wall in the overpass of Máximo Gómez Avenue and 27 de Febrero.
After 9:20 p.m., different streets of the capital have puddles that hinder the circulation and the mobility of vehicles due to the large amount of rain that continues to fall.
Users have reported power outages in several areas, such as Villa Mella, Gascue, Cristo Rey, Invivienda, Mendoza, Hainamosa, Villa Carmen, and Simón Bolivar.
Several areas of Greater Santo Domingo remain in darkness.