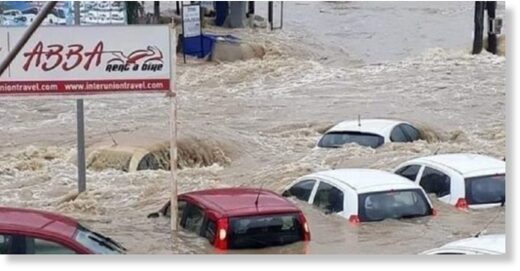 The island of Corfu was declared in "state of emergency" late on Thursday after torrential rains flooded homes and businesses, destroyed infrastructure, agriculture and live stock thus endangering human lives. 69 people in total had to be evacuated with boats or helicopters as they were trapped in the floods.
Many villages in central and south Corfu are without electricity on Friday morning, in some areas the water supply has been cut, too.
Roads were turned into rivers, stone bridges collapsed, streams and rivers swell, and many vehicles were swept away from the rushing waters when stormy weather front Ballos struck the island.