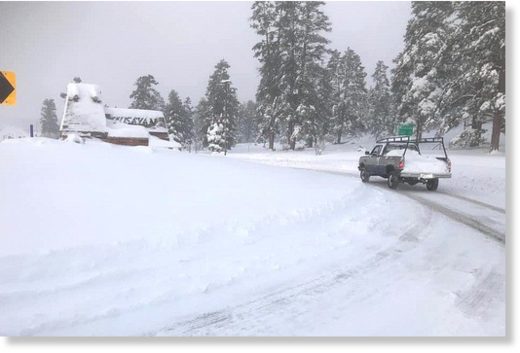 Some 1,000 people were stranded without heat or power in a small Arizona town near the Grand Canyon on Friday during a major winter storm that threatened to disrupt travel for millions as it moves east one day after the Thanksgiving holiday.
The Town Council of Tusayan, just south of Grand Canyon National Park, declared a state of emergency early on Friday morning, citing the power outage and
nearly two feet (60 cm) of snow
that has made roads impassable.
"We are working to arrange emergency shelter at the National Park, in buses, and at other locations," said Mayor Craig Sanderson said in a written statement.