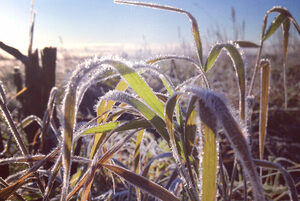 The week has begun with the already-shattered corn market in Brazil enduring another blow as a new cold wave swept the centre-south of Brazil bringing frosts to corn-producing states and raising fresh concerns about export volumes and contract breaches.
On Monday, frosts hit parts of the states of Paraná and Mato Grosso do Sul, with late planted corn areas likely affected.
The cold wave is expected to reach its peak on Tuesday, with forecasts showing potential fresh frosts in the states of Paraná, Mato Grosso do Sul, São Paulo and Minas Gerais.
"It is going to be a historic crop loss,"
Daniele Siqueira from local consultancy Agrural told Agricensus.
The second Brazilian corn crop safrinha has been severely affected by dry and warm weather during key development stages, and crop conditions worsened further in some regions that were hit by frosts for three days in the end of June.
As a result, Agrural has lowered its estimates of Brazil's safrinha output to 59.1 million mt in early-July, 22 million mt below the initial crop potential and the new frosts could mean these estimates are dampened even further.
As the Brazilian crop outlook continues to deteriorate, analysts believe exports might take the bulk of the hit.