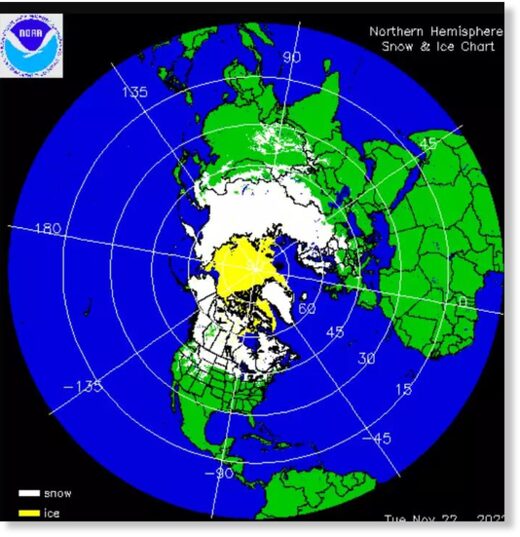 Snow cover is present from Minnesota all the way to Siberia.
The Northern Hemisphere is off to a good start for snow cover this season.
A check of Northern Hemisphere snow cover shows we're at the second-highest snow cover level in the past 17 years, since 2005.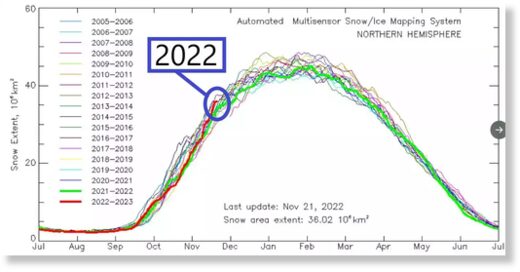 You can see on the map below how there's snow cover from Minnesota, all the way north to the Arctic Circle across North America.