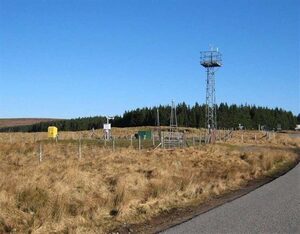 A SUTHERLAND village is once again living up to it moniker as the coldest spot in the UK after the mercury plunged last night.
The temperature fell to roughly -5C in Altnaharra - making it one of the coldest September nights reported in Scotland for more than 20 years.
BBC weather presenter Matt Taylor, who is also a former senior operational meteorologist at the Met Office, confirmed the news on Twitter this morning.
Of course, -5C is nothing unusual in winter in Altnaharra, which holds the record for the coldest temperature ever documented in the UK. On December 30, 1995, the mercury plunged to an Arctic -27.2C (-17F).
Altnaharra wasn't the only slightly chilly place in the Sutherland last night. Kinbrace was not far behind Altnaharra's low, recording a temperature of close to -4.5C.
Weather stations at Klibreck and Banscol also recorded temperatures near to -3C.