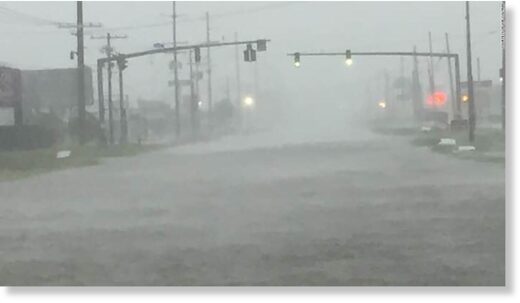 More than 5 million people are under flash flood warnings across the lower Mississippi River Valley after Delta made landfall as a Category 2 hurricane and continued to drench the Southeast.
Delta, now a tropical storm, dropped over a foot of rain in Louisiana
and its powerful winds pounded communities already ravaged by Hurricane Laura weeks ago. In its wake,
it left nearly 730,000 homes and businesses along the Gulf Coast without power, according to poweroutage.us.
Flash flood emergencies were also issued following the heavy rain,
with parts of southwest Louisiana receiving up to 17 inches of water.
Lake Charles Mayor Nic Hunter, who rode out the storm in a downtown building, said the experience felt a little like "deja vu."