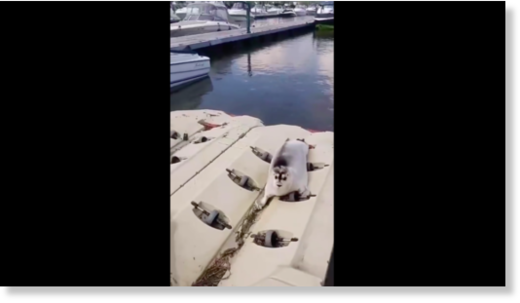 Just a few weeks after the death of the stray humpback whale who enchanted Montrealers, a bearded seal has made its way to the area.
Originally from the arctic,
the mammal was spotted Tuesday at the Bo-Bi-No marina in Laval, the city directly north of Montreal.
"We see them every year in Trois-Rivières but in Montreal, not for this species,"
said Marie-Ève Muller from the province's marine mammal research group (GREMM). "
This is the first time."