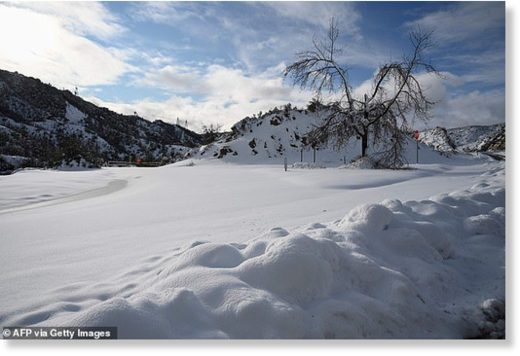 Though mountain resorts in Southern California received several feet of fresh snow Christmas Day into Thursday morning, some skiers and snowboarders hoping to take advantage are out of luck.
In Wrightwood, Mountain High Resort was doused with up to

three feet of white powder,

but was closed Thursday due to the severity of the winter storm.
The resort was expected to reopen Friday.
Big Bear Mountain and Snow Valley Mountain resorts both saw a few inches fall and would be open.
Pine Mountain Club in southwestern Kern County also received nearly two feet of snow and more was expected to fall.