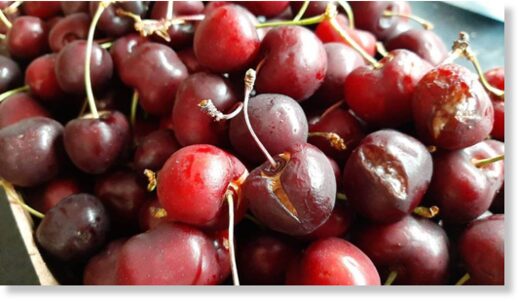 Rain has had a big impact on this year's Aragonese cherry campaign. Both in the Valdejalón and Calatayud regions,
cracking problems have affected almost 100% of the early varieties and more than half of the later varieties. A lot of fruit has actually rotted on the trees or is affected by disease.
Emilio Garza, a producer of Arándiga, says that "when it rains, it pours, and this year has been tough, because
rains have been recorded almost every week or every 10 days, so all varieties have been hit by it."
Growers are therefore unable to make forecasts and are facing losses. "It is a disaster; we are talking about just 30-40% of the usual harvest, and with 60 to 80% of those affected by cracking," says Garza.