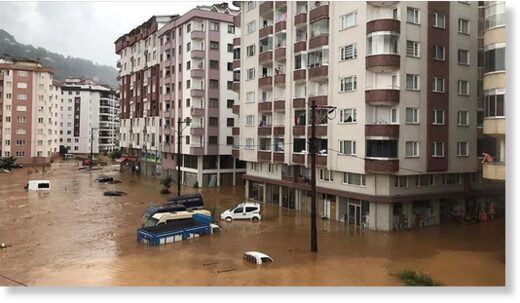 Further flooding has been reported in northern Turkey following the deadly flash floods in Artvin Province on 12 July.
At least 2 people lost their lives in flooding and landslides in Çayeli district of Rize Province in north eastern Turkey on 13 July.
The town of Çayeli, along with several surrounding towns and villages in the district have been affected. AFAD said houses were destroyed in Madenli, and the villages of Köprübaşı and Sarısu. Two people from Köprübaşı village and 3 in Madenli town were sent to the hospital with injuries. Rescue teams have been facing problems reaching the remote villages.