Earth Changes
China Actual
YouTube
Wed, 29 Jul 2020 09:10 UTC
---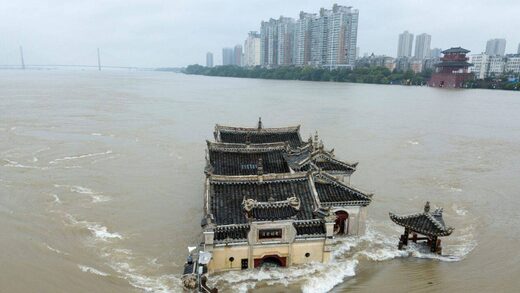 Summer snow in Beijing China, Red Noctilucent Clouds first time ever seen as a disturbance in the ozone layer commences, hundreds of record rain and 500 year+ floods events through July 2020. Cosmic Ray increases seem to play a large part, and the increases are just beginning as the Eddy Grand Solar Minimum intensifies.
---
Kirye and Pierre Gosselin
NoTricksZone
Sat, 01 Aug 2020 00:43 UTC
This year is the
first time since 1951 the
Pacific sees no typhoons in the month of July. Typhoons have seen downward trend since 1951.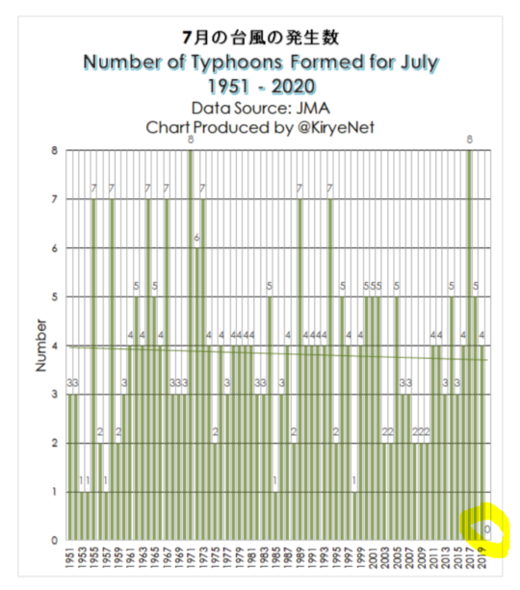 Global warming alarmists like to claim that tropical storms will intensify and become more frequent unless people stop using fossil fuels.
And recently these alarmists have had our attention steered to the Atlantic basin, where tropical storms this year have seen quite an active season thus far.
Another reason the focus has been on the Atlantic is because very little has been happening in terms of Pacific typhoons, and the alarmists don't want to talk about that.
In fact this July is the first July to have seen
no typhoons formed in the Pacific at all since statistics on this began in 1951,
according to the data from the Japan Meteorological Agency (JMA).
Normally between 3 to 4 typhoons form in the Pacific in July. Up to 8 have formed in the past, e.g. on 2017 and 1971.
But this year July failed to see a single typhoon form - the first time this has occurred since 1951.
---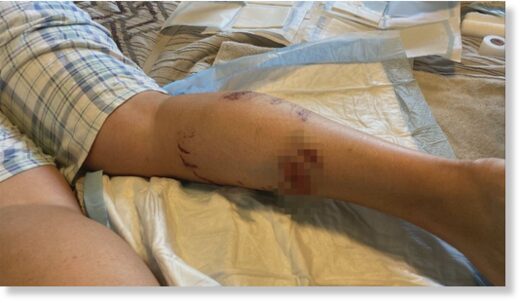 A Winnipeg woman is healing at home after being left with significant injuries in a rare musky attack near Minaki, Ont., last weekend.
Kim Driver says she was wading about chest-deep into waters last Saturday when the unthinkable happened.
"All of a sudden I just felt something tap my left leg, like brush it, and then next thing I know it just took a hold of my right leg," said Driver, an avid angler who has been a seasonal camper in Minaki since 2007.
"I looked down and I saw the fish's head, which looked like an alligator, and it just grabbed it and it moved me from side-to-side and then it pulled me under."
---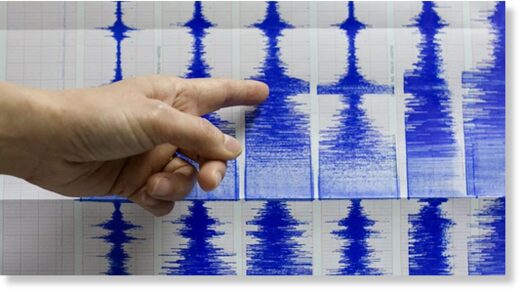 The quake occurred at a depth of 473 kilometres, seismologists said.
A 6.4-magnitude earthquake struck Mindanao, Philippines, on Saturday, the European Mediterranean Seismological Centre (EMSC) reported.
The quake happened at 17:09 (UTC), at a depth of 473 kilometres to the north-west of Cotabato on Mindanao island.
No injuries or damage have so far been reported.
---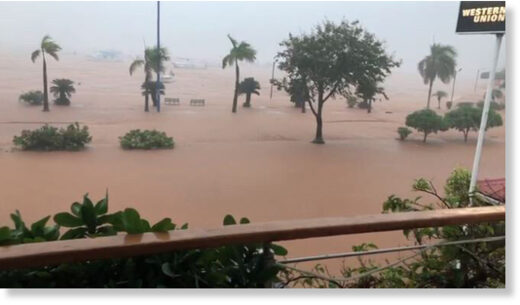 Isaias, now a hurricane, left widespread damage across the Dominican Republic and Puerto Rico before
moving on toward the Turks and Caicos and the Bahamas on Friday.
One person was killed in the Dominican Republic when a high-voltage power line fell, according to Dominican Today. Civil Defense officials said Chiche Peguero, 53, was killed when strong winds caused the line to fall in Río San Juan, a city in the María Trinidad Sánchez province, according to
El Caribe.
A
5-year-old boy was killed
when a tree fell and crushed his home in Altamira in Puerto Plata province, El Caribe reported.
The winds also damaged two houses in the province.
---
Flash flooding in eastern Afghanistan killed at least 16 people after heavy rains swept parts of a mountainous area, an Afghan official said Saturday.
Heavy floods hit the Khewa district, said Attaullah Khogyani, spokesman for the governor of Nangarharn province. He added that four others were wounded in the incident.
The majority of the victims are children, said Khogyani. He added that a team has been sent to the area to help with emergency services following the foul weather.
The flash floods damaged dozens of homes, the spokesman added.
Summer often brings heavy rainfalls in eastern Afghanistan leading to floods that can leave hundreds of people dead and many more injured every year.
Source: AP
---
Arizona State University
Phys.org
Fri, 31 Jul 2020 20:51 UTC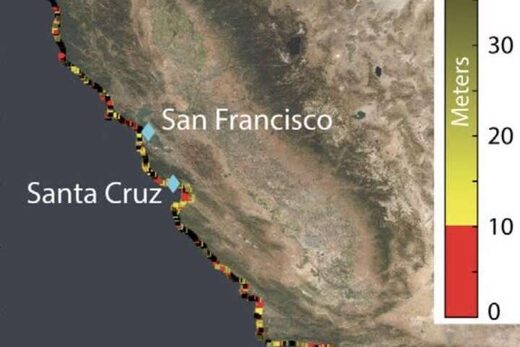 A majority of the world population lives on low lying lands near the sea, some of which are predicted to submerge by the end of the 21st century due to rising sea levels.
The most relevant quantity for assessing the impacts of sea-level change on these communities is the relative sea-level rise — the elevation change between the Earth's surface height and sea surface height. For an observer standing on the coastland, relative sea-level rise is the net change in the sea level, which also includes the rise and fall of the land beneath observer's feet.
Now, using precise measurements from state-of-the-art satellite-based interferometric synthetic aperture radar (InSAR)
that can detect the land surface rise and fall with millimeter accuracy
, an Arizona State University research team has, for the first time, tracked the entire California coast's vertical land motion.
---
Robert W. Felix
IceAgeNow
Fri, 31 Jul 2020 20:04 UTC
Historic snowfall could destroy sheep farming in the area for years.
Five feet (1½ m) of snow and temperatures around 20 degrees below zero.
Can you imagine even trying to walk through snow up to your chin?
This climate combo, which has been taking place for 20 days in the region, left livestock farming in a critical state and led to the Rio Negro government this week declaring a state of Emergency and / or Agricultural Disaster in 6 departments of the western province.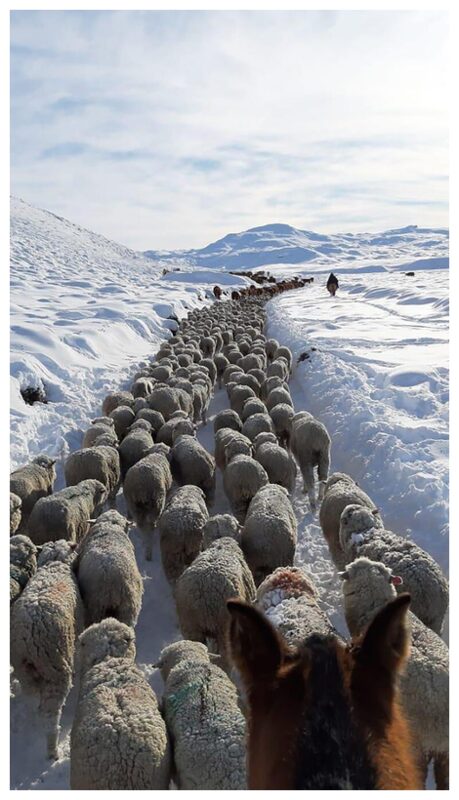 In the departments of Bariloche, El Cuy, Ñorquinco and Pilcaniyeu were hit by "extraordinary snowfall" that "have caused damage" in rural livestock farms in the area, leading to a crisis for many sheep farmers and other productions in Patagonia and the south of the country.
---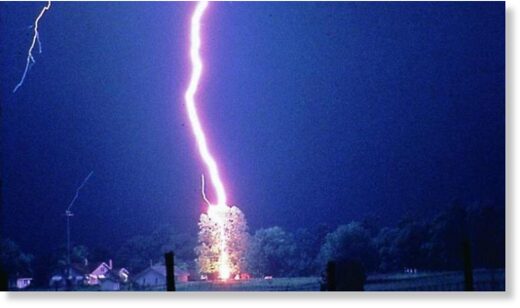 The separate lightning incidents claimed 10 lives at different places in Bihar on Thursday.
According to reports pouring in here from different districts 5 people died due to lightning in Jamui, three in Sheikhpura and one each in Aurangabad and Begusarai during the day.
Meanwhile expressing deep sorrow over the lightning incident the Chief Minister Nitish Kumar directed the authorities to pay an exgratia of rupees 4 lakh to the kith of those killed in the incident.
---