Helicopter pilot Harvey Hutton, who knows Mount Aspiring National Park well, said he was completing a venison recovery operation about 7.30am yesterday when he discovered half a mountainside had collapsed and a lake had formed behind the slip.
"It's the first major one (slip) I've seen and probably the biggest in my lifetime," Hutton said.
He believed the lake was at least 50m deep and would need to be filled a bit more before it overflowed.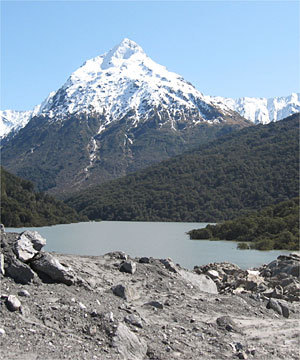 ©DOC
A massive slip in Mount Aspiring National Park has created a new lake, thought to be about 2km long and at least at least 50m deep.